This morning began with me wide awake before the children.
And when they did wake up, we had a sick child... We debated what to do, but decided to press on. We hopped in the car and headed down towards Florida. We had planned to stop at St. Augustine on our way through, but it was pouring buckets when we went through, so we ended up going on. We finally reached our condo in Kissimmee around 2:30!! The kids were happy to be done with the drive!
As soon as we got to the condo, the kiddos unpacked and settled in.
We went for a walk and marveled at the palm trees... so different from the trees where we live! :)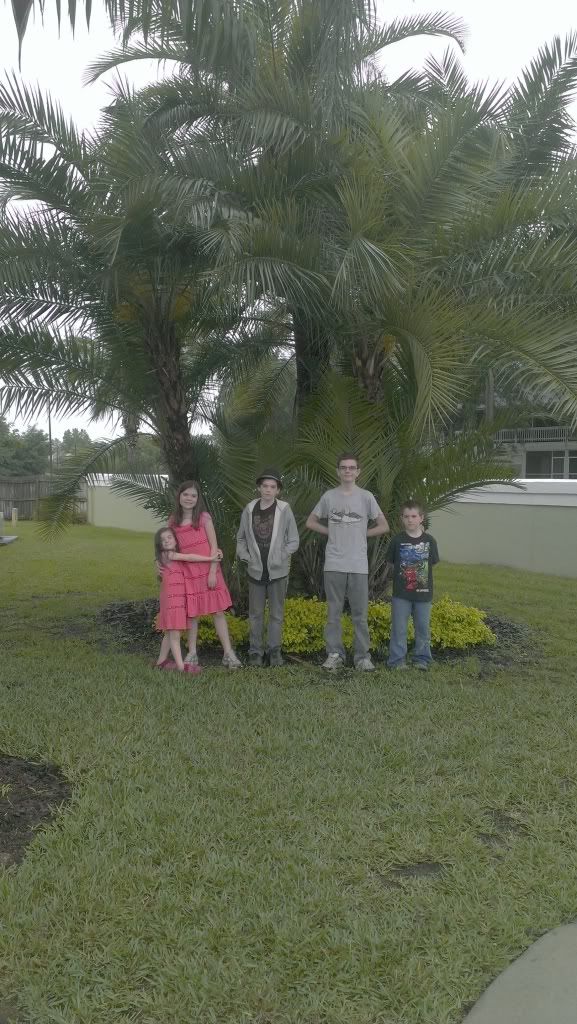 My inlaws arrived a few hours after we did and settled in. Everyone went out to dinner except the sick child and I. (the sick child seemed 100% better, but we stayed back anyone just to rest. Mostly because *I* didn't feel like going anywhere! lol! )

After the kiddos were all tucked in, I stepped outside and saw this little guy. I peeked into the boys room, saw that Erich was still awake and brought him out to see him...